The Neighborhood Development Center (NDC) believes that economic development serves as a tool for social justice and the evidence is clear: their work is making an impact.
In 2020, NDC was evaluated by Wilder Research, and their findings showed that 78% of employees at NDC-assisted businesses were people of color and 71% of business owners hire residents of their local neighborhood.
This means that NDC is creating jobs for people who need them—and helping those same people get ahead by creating opportunities for themselves. They know that economic development can be an effective way to fight poverty and they're proud to say that they're doing just that.
NDC is a nonprofit organization that has been helping entrepreneurs in low-income neighborhoods for over 25 years. They've done this through a variety of initiatives, such as their Midtown Global Market—a hub that offers space for entrepreneurs from all walks of life to collaborate, network, and create.
And that's not all. NDC prides itself on being responsive and aware of current trends and needs. This has resulted in special initiatives such as Tech Pack, which addresses tech needs and Mindset Reset, which provides mental wellness awareness; and more.
Fighting the 'Minnesota Paradox'
NDC is committed to fighting the Minnesota Paradox. The Minnesota Paradox is a term used by economist Samuel L. Myers to describe the larger-than-average gap in measures of quality of life between white Minnesotans and BIPOC Minnesotans. This includes one of the largest racial wealth gaps in the nation: as NPR reported last year, the median Black family in the Twin Cities earns $38,178 a year, which is less than half of the median income for white families ($84,459).
NDC is dedicated to addressing these challenges through its work supporting individuals' ability to build wealth and revitalize disinvested neighborhoods through entrepreneurship and small business ownership.
When entrepreneurs of color utilize NDC's programs and services, including Entrepreneur Training, Technical Assistance, and Lending, their annual income increases by $25,860, on average. NDC focuses on their 10 Priority Neighborhoods to channel these services to the places where they are most needed and have the biggest impact.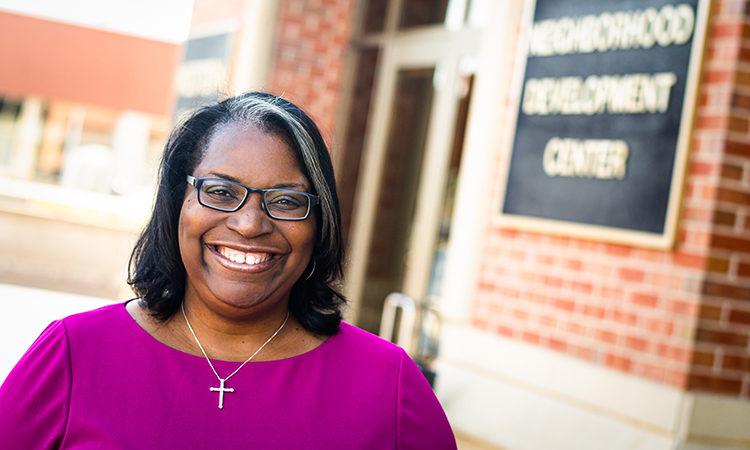 "NDC advances racial equity by supporting individuals' ability to build wealth and revitalize disinvested neighborhoods through entrepreneurship and small business ownership. All our programs and operations have been specially designed and refined to achieve those ends," said Renay Dossman, CEO of NDC.
Grand Opening of New Building: Frogtown Crossroads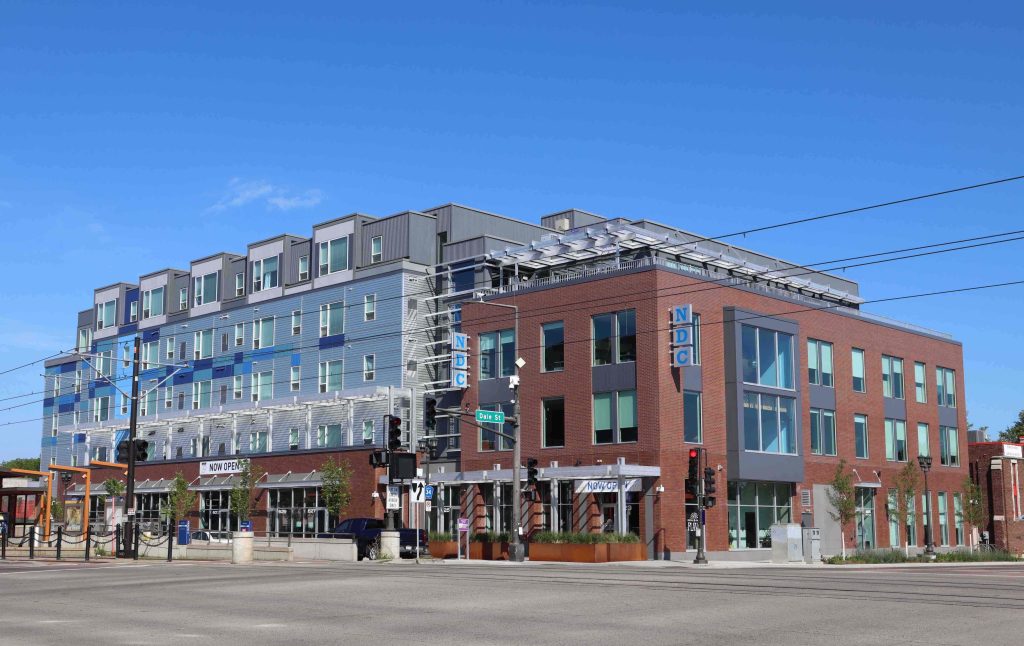 Just recently, the NDC announced the grand opening of their building, Frogtown Crossroads. The new building serves as a beacon of hope in St. Paul's Rondo and Frogtown neighborhoods, which were torn apart to put in Highway 94.
Decades later, these areas are still rebuilding, and have become the heartbeat of St. Paul.
The building has first floor retail/restaurant space for businesses – with two, black woman-owned businesses Urban 29 and Flava Café as tenants. In addition, NDC's offices are in this new project, providing open and inspiring space to do their work and welcome entrepreneurs in. The top floor features their Training Center, which allows NDC to host trainings and workshops onsite and provide community space. In addition, there are 40 units of family affordable housing in the project; most of which went to people who already lived in the neighborhood.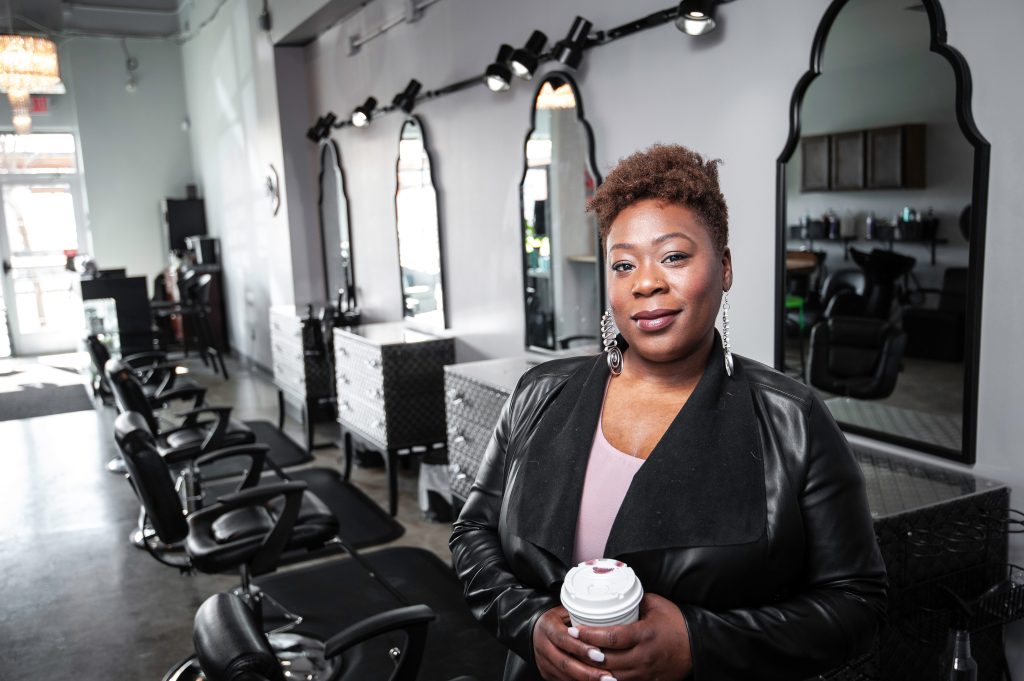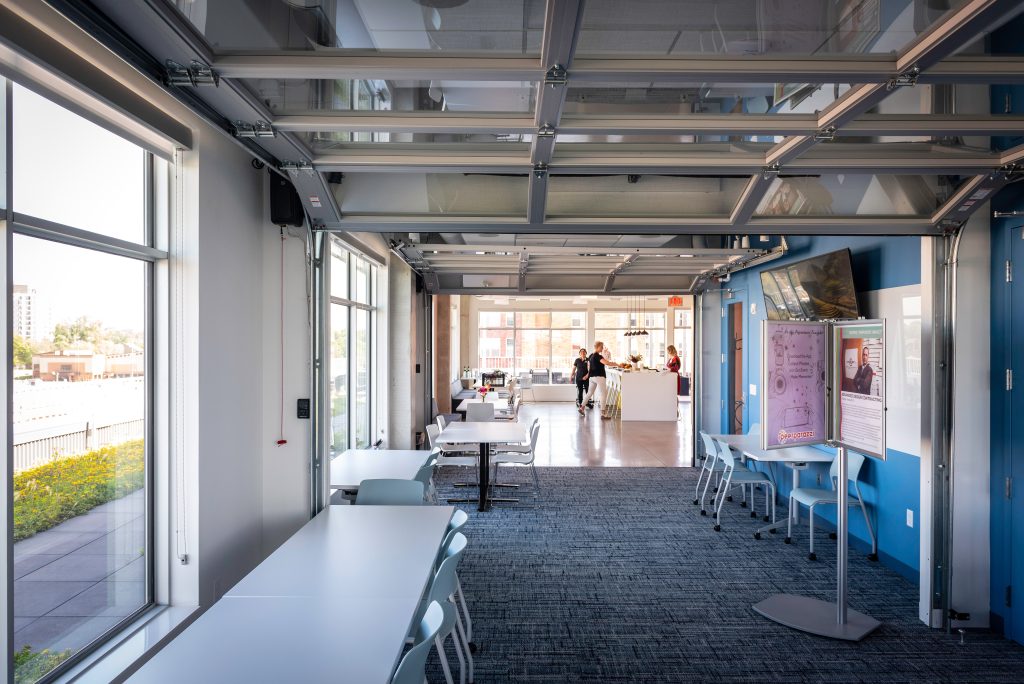 Check it out below:
The NDC has made a big impact on their community. With their core focus on supporting entrepreneurs in diverse, inclusive, and influential ways, NDC is poised to make an even bigger impact in the years to come. With exciting programs like their entrepreneur in residence program and a brand-new space that's literally rising from the ground up, they're a group you should definitely keep your eye on.
If you'd like to learn more about what NDC is up to, visit their website or give them a like or follow on social media.