In a remarkable showcase of unity, empowerment, and economic advancement, the African American Alliance of CDFI CEOs (The Alliance) recently convened for their first-ever in-person Annual Meeting and Conference in Clearwater Beach, Florida on June 14 – 16, 2023. The theme of the conference Unapologetically Building Black Equity embodied the spirit of Alliance members and the work that they have dedicated their lives to. Since the inception of the Alliance, the goal has always been to establish a foundation for economic justice that ensures the financial success of Black-led CDFI CEOs and the communities they serve today, tomorrow, and for generations to come.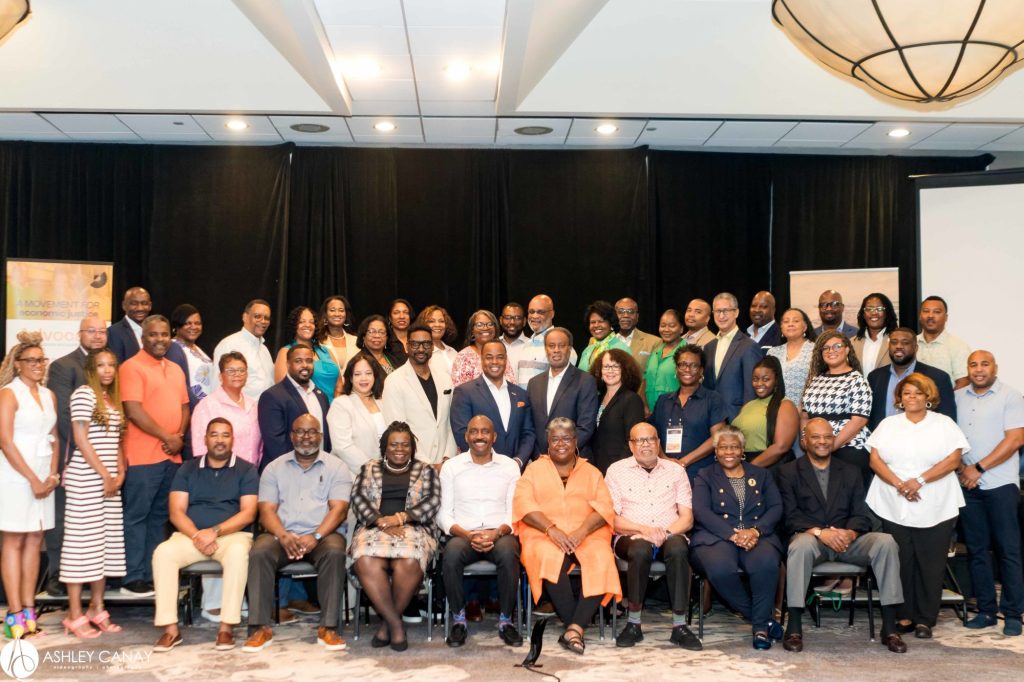 This momentous gathering served as a platform for celebrating black excellence, and fostering collaboration among visionary leaders, partners, and dedicated allies to exchange ideas, inspire action, and drive positive change in underserved communities. It was also an opportunity to highlight the significant contributions of Black-led CDFIs to communities across the nation. With an unwavering commitment to economic justice and social equity, this conference aimed to propel the growth and success of Black-led CDFI leaders.
During the 3-day conference, Alliance members and community partners had the opportunity to engage in insightful discussions, networking events, and workshops while enjoying the stunning beachfront scenery. Workshops and discussions focused on housing, economic development, financial empowerment, and wealth creation within African American communities.
Members enjoyed dynamic panel discussions, keynote speeches, and words for encouragement from amazing people including:  
Cathie Mahon, President & CEO, Inclusiv 
Della Clark, President & CEO, The Enterprise Center 
Dr. Cy Richardson, Senior Vice President of Programs, National Urban League 
Gary Cunningham, President & CEO, Prosperity Now
Malik Yoba, CEO, Yoba Development
Nicole Elm, President & CEO, National Bankers Association
Harold Pettigrew, President & CEO, Opportunity Finance Network
Pete Upton, President & CEO, Native CDFI Network
Roland S. Martin, Host and Managing Editor, Roland Martin Unfiltered
Ron Busby, Sr., President & CEO, US Black Chamber of Commerce 
Seema Agnani, Executive Director, National CAPACD 
Tanya Clay House, Executive Vice President of Campaigns & Advocacy, Hip Hop Caucus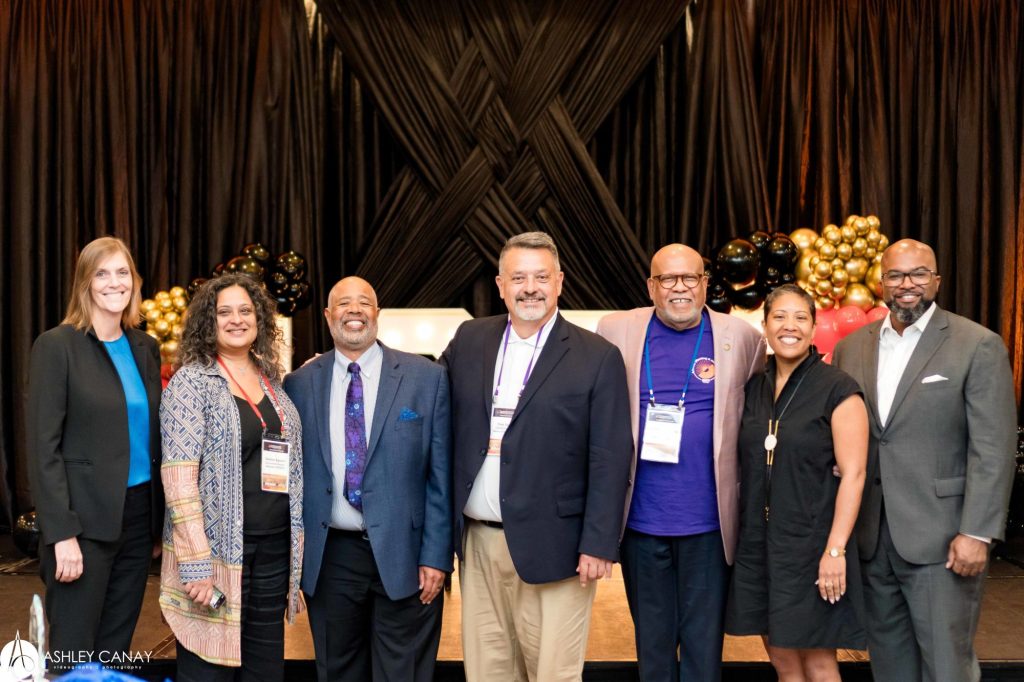 Each session provided an opportunity for Alliance members to leverage their collective expertise, resources, and networks to address systemic barriers, advocate for policy changes, and drive economic inclusion for Black individuals, families and communities.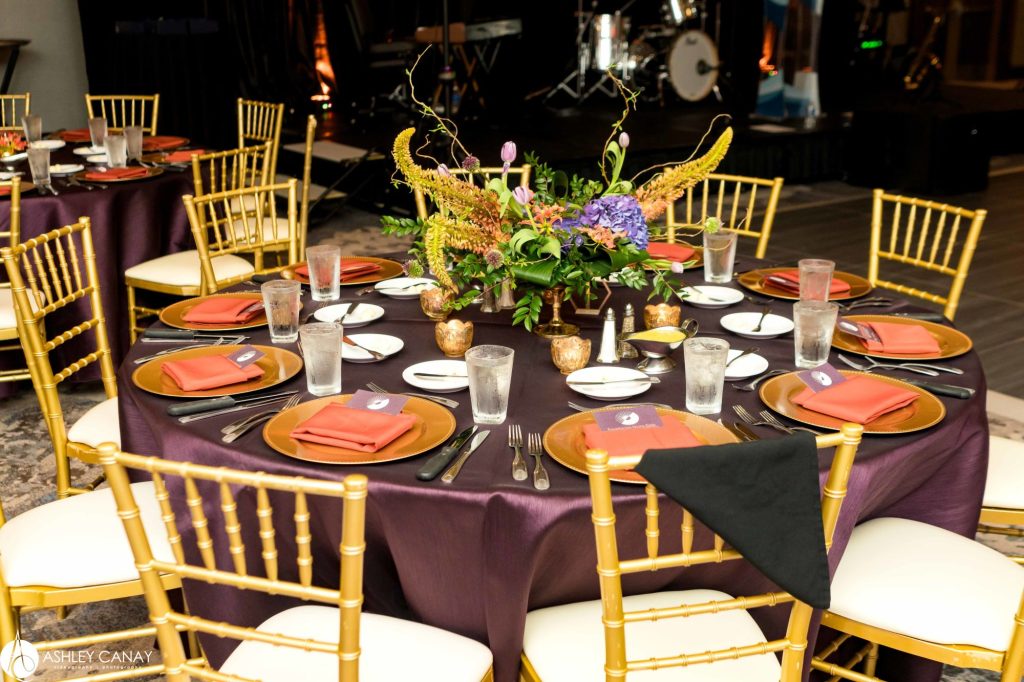 The conference concluded with the Excellence Noire Gala and Juneteenth Lunch Celebration where Alliance members came together in a festive atmosphere to reflect on the milestones achieved in unity and the shared unwavering determination to overcome obstacles ahead. During the gala, several members were recognized for their remarkable contributions to the communities they serve. Each recipient embodies the facet of the Alliance's mission – to Build Capacity, Power, and Bridges.
Congratulations to the following leaders that received an award: 
Key Collaborator Award – Della Clark, President & CEO of The Enterprise Center
The Community Voice Award – Gary Cunningham, President & CEO of Prosperity Now
The Exponential Impact Award – Everett Sands, President & CEO of Lendistry
Visionary Leadership Award – Lenwood V. Long Sr., President & CEO of the Alliance, Inez Long, President & CEO of BBIF Florida and Donna Gambrell, President & CEO of Appalachian Community Capital
Trailblazing Leadership – Lenwood V. Long Sr., President & CEO of the Alliance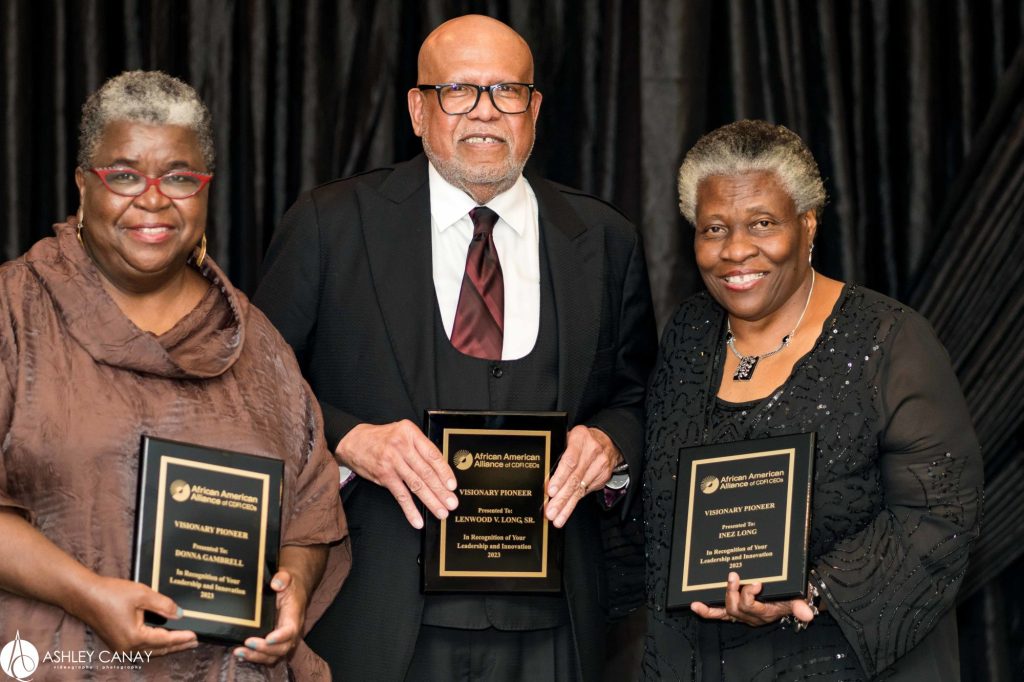 Members left feeling inspired by stories of resilience, determination, and triumph that underscored the strength and potential within the Black business community. More importantly, they left with new ideas for creating sustainable solutions and expanding economic opportunities within the communities they serve.
The Alliance looks forward to continuing the work at our 2024 Annual Meeting and Conference in Chicago!